Quitting smoking.
You can do this.
Quitting smoking is one of the best things you can do to help manage your COPD. Even if you've had a tough time in the past, you should know that people can and do quit. Get the facts, inspiration, and help you need to quit.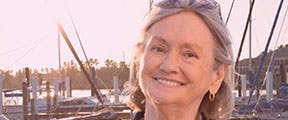 Need motivation? Here's what happens when you quit.
Sure, quitting is hard work, but it's worth the effort. Here are just a few of the many benefits you may experience from "day 1" to your first "anniversary" after quitting:
After 20 minutes, your heart rate drops.
After 12 hours, the carbon monoxide level in your blood returns to normal.
2 to 12 weeks after quitting, your chance of a heart attack decreases and your lung function improves.
1 to 9 months after quitting, your coughing and shortness of breath decrease.
1 year after quitting, your excess risk of coronary heart disease is half that of a person who smokes.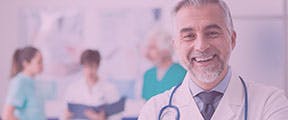 You have questions. We've got answers!
Check out the answers to some frequently asked questions.
Is it bad for me if I just smoke a little?
Yes. In fact, there is no safe level of smoking. The most important thing you can do is to quit smoking completely. That means not smoking at all, not even "once in a while" or "just when I'm out with my friends."
I've tried to quit smoking before without success. What can I do differently to quit for good?
Don't be so hard on yourself. Most "quitters" have tried several times before they were able to quit for good. This time around, boost your odds of quitting by getting some help. Reach out to trusted family or friends, join a support program like MyQuit™, and explore apps to help you quit. You may also want to ask your doctor about prescription medications to help you quit, or try over-the-counter nicotine replacement therapies such as nicotine patches or nicotine lozenges and gum.
Can e-cigarettes help me quit?
The FDA has not found e-cigarettes to be safe or effective in helping smokers quit. In fact, the 2016 Surgeon General's Report stated that e-cigarettes can expose people to several harmful chemicals known to have adverse health effects.
Will I gain weight if I quit smoking?
Some people gain weight when they try to quit smoking. If you're continuing to gain weight, observe what you're doing differently. Are you substituting food for cigarettes? Not going to the gym as often as you'd like? If you need help, ask your doctor about ways to better manage your weight through diet and exercise. The good news: Even if you gain some weight after quitting, you'll still be healthier than when you were smoking.
What can I do when I'm craving a cigarette?
The urge to smoke usually lasts only 5-10 minutes. During that time, try doing something distracting — go for a walk around the block, call or text a friend, or even watch a funny cat video. Try replacing your craving with something healthy. Drink a glass of water, munch on a carrot stick, or do some yoga. Get more tips to help fight your cravings.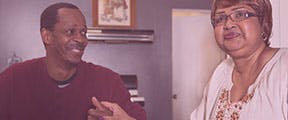 Caring for someone who smokes? Help them quit.
Quitting is different for everyone. Here are some ways you can help and show that you care.
Encourage them even if they have tried to quit before. Point out that people can and do quit, so it's possible for them, too.
Check in with them regularly. Offer to call or visit. Ask how they're feeling, not just whether or not they are still "staying off" cigarettes.
If they slip up, don't preach! Instead, focus on the positive. Let them know how much you admire them for trying to quit.
Celebrate. If the one you care for has made it through a day, a week, a month, or even more without smoking, reward them with a gift or celebration. Small, simple gifts like flowers, a lunch treat, or just sending them a special tweet or card can mean a lot.
Keep calm and carry on. If they feel tense or anxious as they fight their cravings, try practicing yoga or deep breathing exercises together. Breathing in and out slowly brings more air into the lungs, which helps the body relax.
Do things together. Sounds simple, but sometimes just being together can help the one you care for by taking their mind off smoking. Go to a movie or a restaurant, or just take a walk. The key thing is to stay away from places where others may be smoking.
Get your COPD Treatment Guide.
Answer a few questions to learn about COPD treatments that may help you or the one you care for.