What is COPD?
COPD stands for Chronic Obstructive Pulmonary Disease. It's more than just a nagging cough or chest cold; it's a progressive disease that affects your lungs and your ability to breathe. Learn more about COPD — its causes and risk factors, who gets it, and basic terms you should know.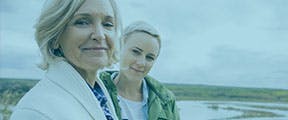 First, answer a few questions
You are not eligible for the program since you are under 18 years of age.
You have provided wrong Birth Month or Year.
We ask your birthdate to ensure that you are over the age of 18.
Next
Submit
Please select a response.
Email addresses need to match.
thank-you-triple-therapy.html
thank-you-triple-therapy-caregiver.html
thank-you-daily-maintenance-treatment.html
thank-you-daily-maintenance-treatment-caregiver.html